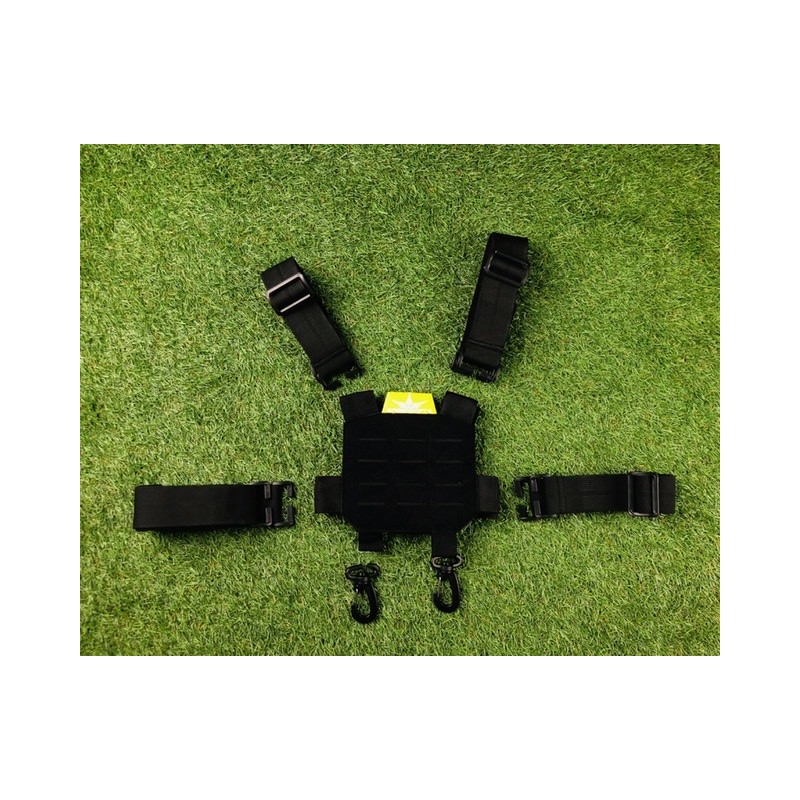  
MCR Mini Chest Rapid Yellow-Black
Pack included:
2 x MCR
4 X Elastic tapes black
2 X Carabiner
MCR SERIES:
We present the new platform of compact size, designed in Laser Cut Molle , A perfect fit to your body with a rigorous design , for the highest competitors , the speed of adjustment will surprise you so much, both to place it or remove it. You will only have to pull the clicks to adjust to your size . Molle laser panel on its entire base to add all its accessories favourites. Brand logo in a different color for each platform (2 included), you can turn around quickly and change the look completely, 1 cm padded back in foam padding. Removable elastic bands to change color. Quick-extraction lower carabiner type hook, for carrier keyrings , parts or keys if used to go running . The new MCR series are the most compact product that can find in the markup, intended for players who don't use gear at the top, and they want to wear something that they hardly notice carry, can be combined with all the accessories of the MCR range and also with all the pouches on the market that are molle. The new MCR range will be very useful for your daily life thanks to its high speed elastic adjustment, some examples of use what we have thought: Go out on a motorcycle and carry your cell phone, keys, inside a small bag. Night and day runners can take their key and cell phone, bottle of small water and combine it with a reflective panel, and improving your safety and above all comfort. Climbers who want to carry a Gopro mount, store their items. Go out by bike without the need to lose anything or make your trip uncomfortable. The MCR is designed for everything. We hope that this product meets all your requirements, and we want to see you use it , that you provide us with your experience .
Exclusive Speedsoft® design.
POLIESTER
CORDURA 600D
GOMA
ELASTANO.