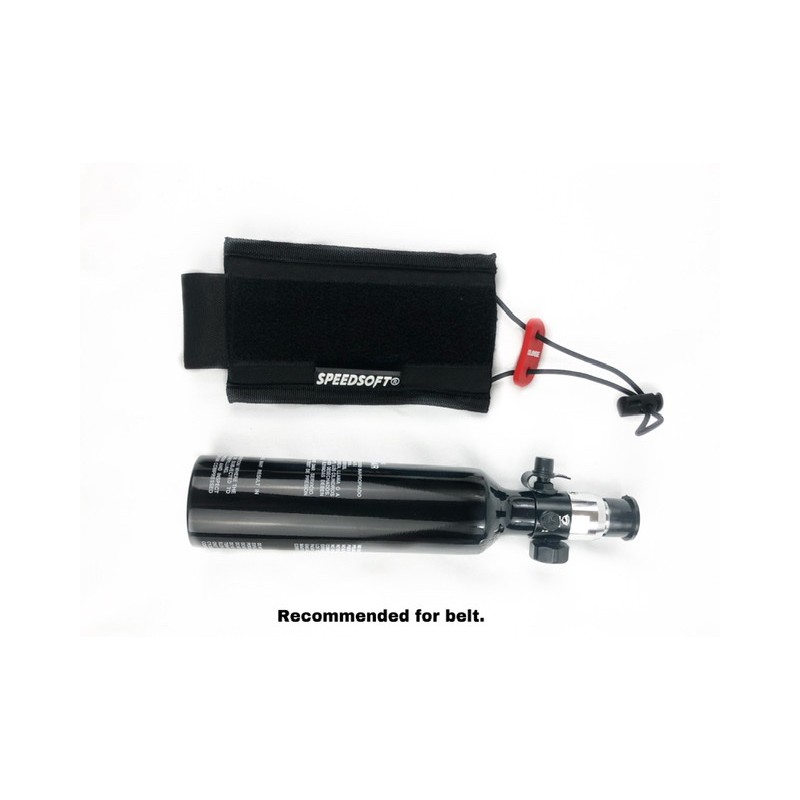  
Pouch Tank Vertical velcro
Pouch for 0.22 -0,25 ,0,35L hpa tanks.
(SUPPORTS 61MM DIAMETER BOTTLES)
Velcro on back ideal for chest wear,
belt or any shape that fits it.
Inner silicone bands that retain the bottle so you don't have unexpected twists and turns.
Rope closure and Red Rubber retain the neck of the tank.
Front Velcro to stick patches.
Photo Example tank 0.22L 13ci