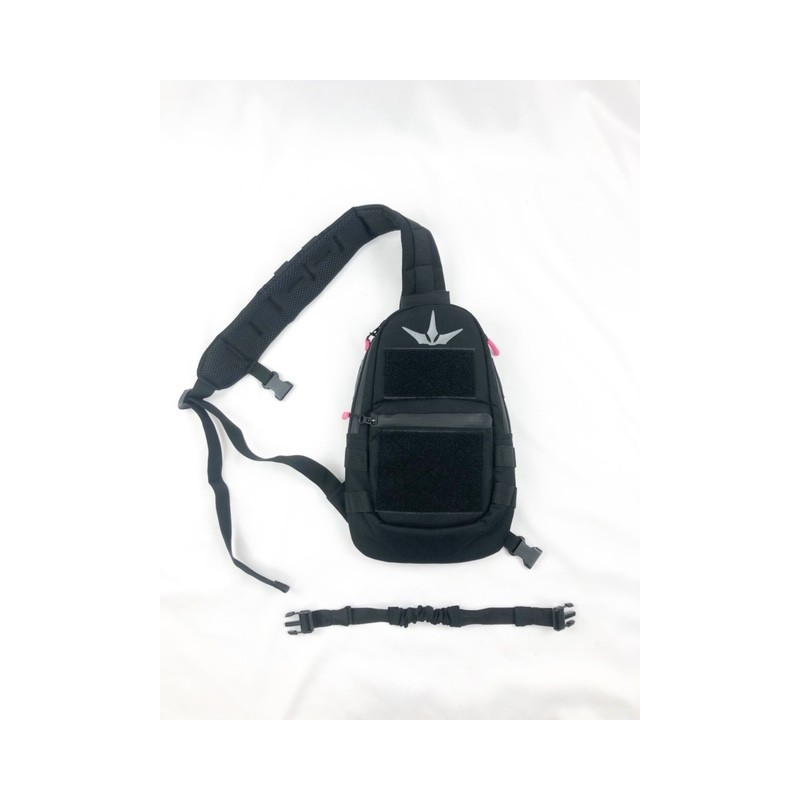  
L-PACK
L-PACK Backpack designed for daily use and play.
Small shoulder bag type backpack, with exclusive design, and compact ideal for all daily use.
L-Pack has been created in order to be able to carry everything necessary in a small size, in which starting with the Strap or Handle, crossed by our shoulder toward down, with elastic molle throughout its length, embossed rubber logo on its end give a really good look! In the central part of the Strap we have a molle to adapt a pouch vertically.
On the back we have 1 cm thick padding.
On its front part, the L-Pack has 2 Velcro, one small upper one, and one large one to carry patches or any product with Velcro, a pocket with a rubber zipper gives it a special touch and hides the zipper, inside the pocket We have elastic tape, in the form of a double pouch to transport 2 Mag of m4 or similar, or any product (mobile phone, small water bottle, etc).
On the sides we have molle to add pouch or key rings etc.
Strap to backpack closure with extensible tape to prevent movements, with speed click at both ends.
Zippers with exclusive brand puller.
Logo printed on high quality rubber on the upper part in a dark tone.
3 Leather reinforced outlets on their sides, to remove for example HPA hose, TELEPHONE CABLE, CAMELBACK, ETC
Inside we have an elastic strap to hold bottles, or items that we need to be fixed without movements, above we have a speed click closure for extra support.
The L-Pack has been manufactured in a high quality, with 750D Cotton cord, high resistance Molle! Extra water resistant rubber zipper, fully padded interior, Rubber handles.
Fabrication material:
Cordura 750D
Velcro
Polyester
Rubber .