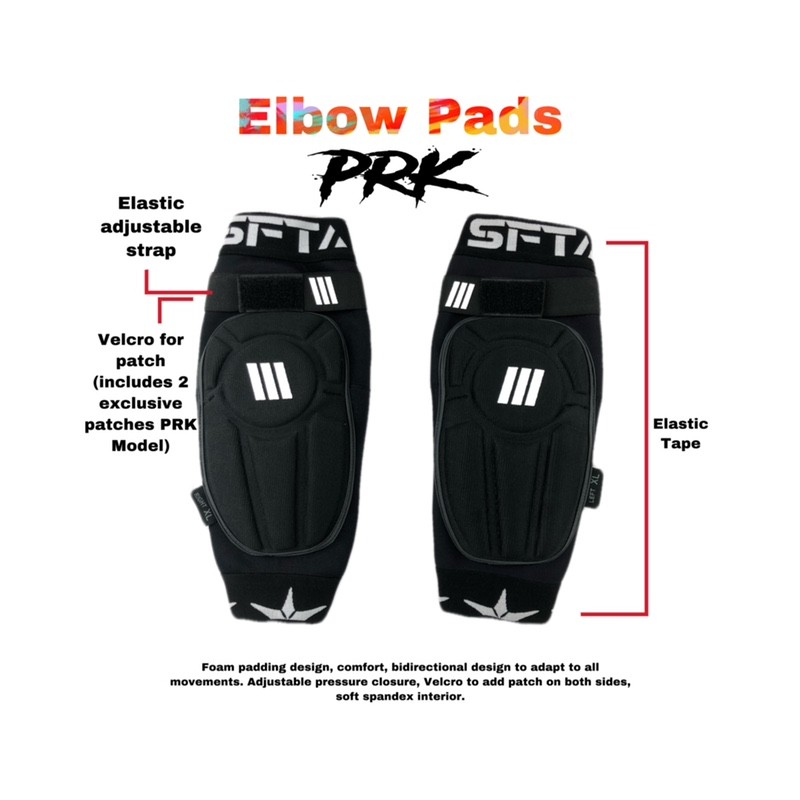  
Elbow Pads PRK
PRK High Performance Elbow Pads
The design made in Foam Padding will help you in all your games to slide or support the elbow.
Design built for arm movements at all angles.
Firm grip handle with silicone and Velcro logos.
Spandex of the highest quality throughout its Base.
Elastic tape at the top and bottom for a perfect fit to the arm.
Internal part open in the flex area.
Patches on both arms of the PRK design in red and white, with velcro.
Sturdy and strong design.
Materiales :
Spandex
Poliester
Foam padding
Rubber
Silicone